A place where you can discover and support your dreams to help you manifest them into reality!
We are all on a journey on this planet. We have come to Earth to learn and discover, to grow in spirituality and raise our vibrations. Each of us has a purpose here on Earth, something that we want to accomplish, to grow our own Spirit but that also contributes to the overall growth of the planet and the human race. Each of our purposes is uniquely important to ourselves and to the Universe.
Sometimes along our journey we get lost, lose focus or sight of what it is we need to do. We feel restless, unsure and blocks appear that 'get in the way' of our happiness and accomplishing our dreams. At these times in our life we seek help and guidance to move us back onto our path, and to remove and overcome the blocks.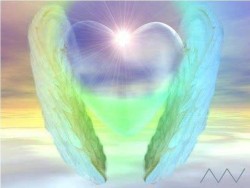 We have all the answers. If we are able to look inside ourselves and connect with our Angels, we can find peace and knowing. Leading us to a place of confidence in ourselves, the Universe and what is unfolding in our lives.

The Angels are always standing by waiting to help and are ready to share many of the answers and tools that we are looking for. Yet due to free will, they are not able to interfere unless we ask.

In asking and seeking guidance from our Angels, we can rediscover what we already know and trust the Divine unfolding of events. We begin to live more intuitively, letting the Angels and our Spirit Guides guide us. Our lives become freer and easier, more flowing. In turn we not only find our path, but experience a contentment, peace and happiness that is comforting and easy.

Give yourself the gift of remembering who you are, the gifts you have and what you are here to contribute to the world. Connect with your Angels and take time to rediscover Your Inner Light.         
---